At the UnSpam Conference hosted by Really Good Emails, I had the opportunity to redesign an existing e-newsletter as part of their email design challenge. I teamed up with two strategists and two art/creative directors, and we revamped the newsletter of a Toronto-based fitness studio with the goal of boosting membership sign-ups and class purchases. My team's entry ended up winning 1st place in the Monetization focus area.

​​​​​​​
Visual Design, Art Direction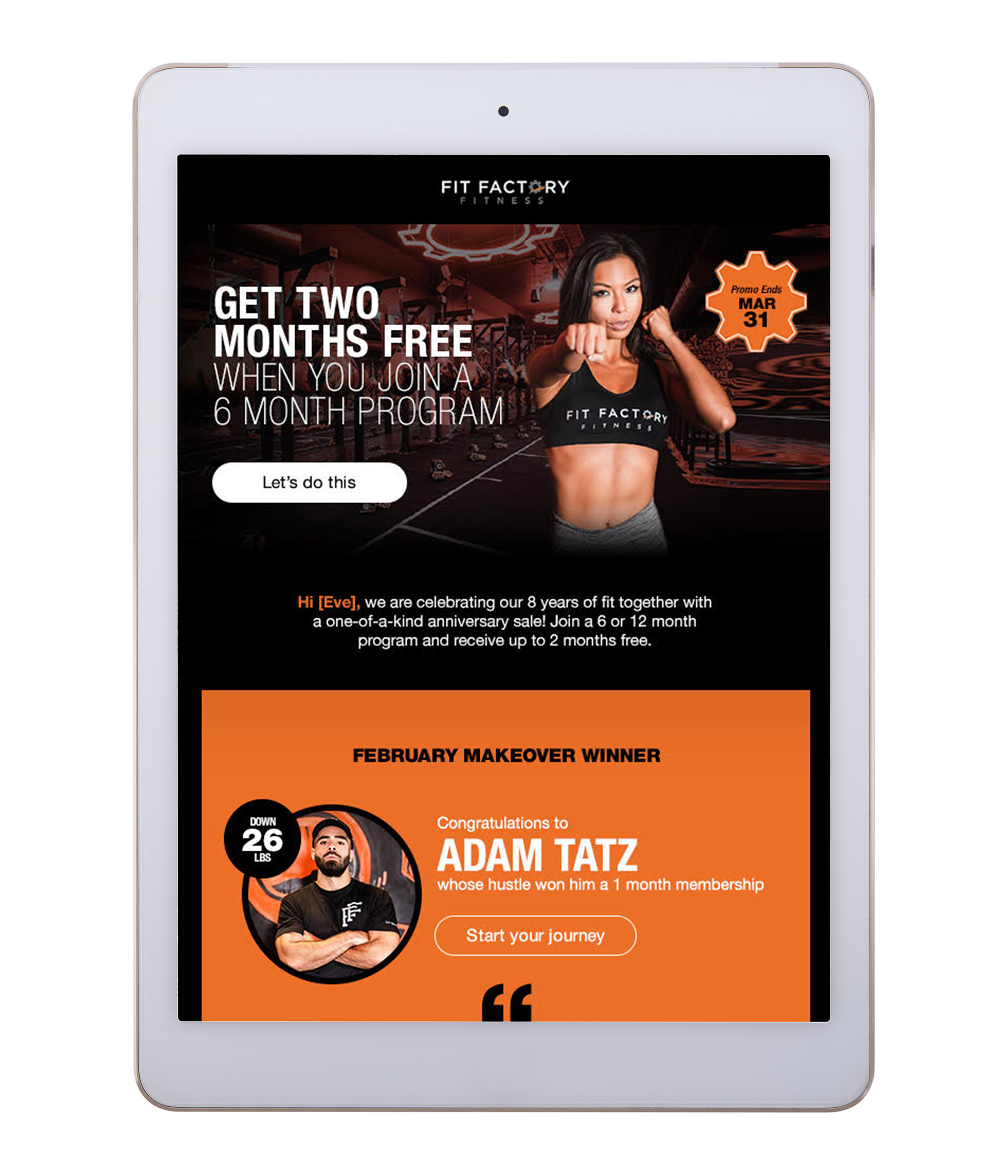 Here is the full email design:

The image below is the original email, which was long and un-inspiring. What did we improve exactly?
1. The header image: There was too much going on, and it was hard to read (especially the bits with really small font). Plus, most of that information was written below, so we consolidated it.

2. The font: It doesn't look like the default font was ever switched out in Mail Chimp, so we helped them out a little with something nicer to read and more on-brand. 

3. The makeover winner module: The February makeover photo was too busy, so we simplified that whole section. We also figured it was another good place to put a CTA encouraging people to sign up for classes so they too could be a makeover winner.

4. The bragging rights section: This was nothing to brag about! A long list forces the readers to scroll through something they probably don't care about. We consolidated the list to highlight the top 3 clients and put the focus on the CTA. 

5. The color palette: We added some color to the blocks as well to be more intense (ie. on-brand) and make the newsletter more interesting to read. 
6. Personalization: We have two areas of dynamic content. First is the [First Name] personalization in the hero and second is the live data of the number of the classes they have taken. This is to better engage to the customers.

7. Bonus: We fixed the incorrect spelling of Toronto in the footer! (Yikes.)